Hello everyone!
I am hosting an art raffle over on Twitter. I invite you all to enter it.
Here's how to enter:
If you wish not to enter it, I would kindly ask you to consider leaving a Retweet or a Follow still, as I am approaching 1,000 Followers and there is a very long journey ahead of me.
Thank you for your time!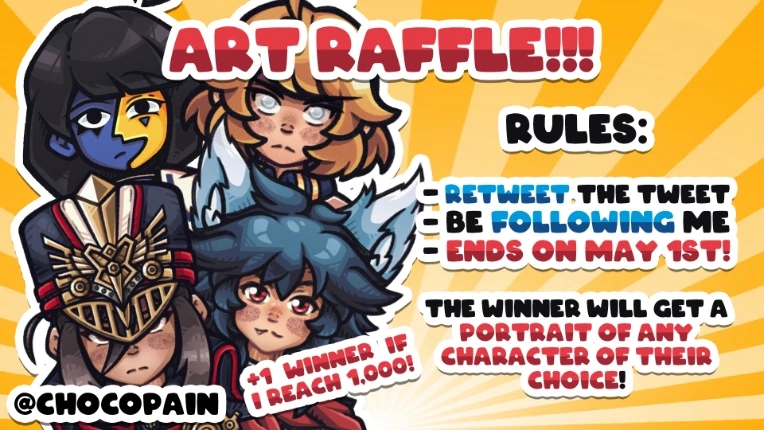 Alternate Twitter link: https://twitter.com/ChocoPain/status/1382390067721822208